Tsleil-Waututh Nation School Educational Staff
Tanya O'Neill, Principal
Hello my name is Tanya O'Neill.  I am a Tsleil-Waututh band member. I am the granddaughter of late Leslie and late Rosemary Thomas; and the daughter of Mike and Barb O'Neill and the proud mother of Meghan and Brianna Ormandy. I am committed to life-long learning, health, and wellbeing and creating a sense of community within our Tsleil-Waututh Nation (TWN) school as the newly appointed Principal.
From a very young age, I wanted to be a teacher and work in education. This dream became my goal and I planned my future around learning. I have many years of experience working in education from Early Learning to Post-Secondary Education within the Nation and with both the Chilliwack and North Vancouver School Districts.
I attended the University of British Columbia (UBC) many years ago and I am now attending Simon Fraser University (SFU) and will complete a Master of Education July 2021. This Master's program has provided me with the knowledge and skills necessary to lead our Tsleil-Waututh Nation School.
I am very passionate about collaborating with students, staff, and families in a safe and inclusive environment that incorporates outdoor learning, cultural teachings, social and emotional safety, and support, physical wellness, and a high level of academic learning to prepare students who are ready to graduate and embark on their own personal journeys.
I look forward to working with you and I am excited to bring my learning home to our community.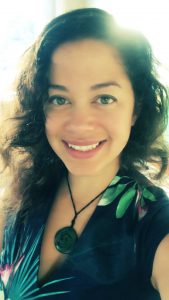 Sarah Martz, Vice-Principal / Senior School Teacher
I have the honor to live in the traditional and unceded territories of the Musqueam, Squamish, and Tsleil-Waututh Coast Salish peoples' territories for the past 20 years, creating deep ties with the people and place. For over two decades I have been a culturally responsive educator and environmental scientist, particularly for projects involving ethnobotany, Indigenous engagement, community participation, food sovereignty, anti-racism, and transformative education. I have worked extensively in Indigenous contexts and community-based participatory initiatives to support and increase education and health capacity.
Currently, I am the Vice-Principal of Tsleil-Waututh Nation School and also teaching sciences and outdoor education in the Senior School. As an Adjunct Professor at the University of British Columbia (UBC) in the Faculty of Education, I contribute my experience in science education, specifically for incorporating Indigenous perspectives. Teaching in diverse education settings, from primary to post-secondary, has given me the opportunity to gain valuable experiences and skills. My teaching specialization is in senior biology, science education, Indigenous pedagogies, senior social studies, outdoor experiential education (OEE), and design. I am a certified International Baccalaureate (IB) continuum teacher and have taught in the Primary Years, Middle Years, and Diploma Programmes. I also have experience as a Teacher-Librarian, and in special education program delivery. For many years I have been involved in coordinating school and community gardening initiatives, particularly in Indigenous contexts to support well-being.
My greatest joy in teaching is connecting with students and offering them an engaging and inspiring learning experience. My classes are hands-on and inquiry-based, nurturing intrinsic motivation and supporting student learning at their pace through a strength-based approach. Overall, my aim is to cultivate a greater understanding of the interrelationship between people and nature in support of increased health and well-being.
My greatest personal joy comes from my family, especially my husband and two school-aged children. In the winter we spend every weekend in the snowy mountains, where I share my life-long joy of winter sports with them. In the summer we bike everywhere and have fun on our awesome Vancouver beaches.  I am also an avid gardener and plant food, herb, and flower garden with my family every year. Over my lifetime I have traveled the world extensively learning from diverse cultures.
Skye Mills, Education Service Coordinator
I am a proud member of the Tsleil-Waututh Nation. I was born in North Vancouver but grew up going to school in Burnaby.  I moved to the nation about 6 years ago with my husband and daughter. I love spending time exploring North Shore and learning our to cook new vegan recipes. In the summers you can catch us spending almost every weekend camping throughout this beautiful province.  I am excited to work at the TWN School and build stronger relationships with my community – while watching our students grow through outdoor education and culture.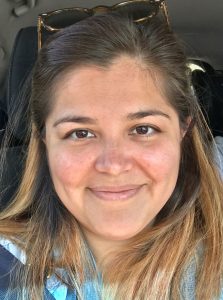 Nichole Huseynov, Senior School Teacher
I am originally from San Diego, California; however, my family immigrated to Canada in 2000. As a teenager, I attended high school in Kelowna, BC, and received my degree in Vancouver, BC, from Simon Fraser University. After graduating, I worked in Azerbaijan as an International Baccalaureate (IB), International General Certificate of Secondary Education (IGCSE), Cambridge, and Scholastic Assessment Test (SAT) Teacher for grades 3-12 at a variety of international schools. In my final year of teaching in the capital, Baku, Azerbaijan, I was a sessional lecturer at Azerbaijan Diplomatic Academy University (ADA).  Most recently, I was employed at a private international college prep school.  While there, I taught ELL, Literary Studies 10, Human Geography 12, Career Life Education 10, History 12, Socials 10, and 11.
"As a result of all my travels and experiences, I've learned that education is not a one size-fits all experience. Because of our individual intricacies and unique nature, people learn through a variety of methods, many of which I try to utilize when students struggle to comprehend new material. My goal is to enable students, at every educational level, to achieve a sense of accomplishment leading to a prosperous future."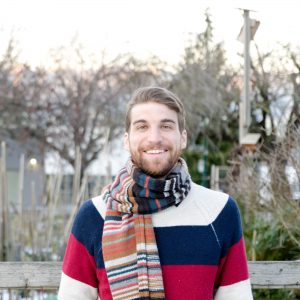 Brendan De Paulo, Senior School Teacher
Brendan believes that students learn best when they feel safe, and encouraged to take risks and make mistakes. He also believes that students need to learn through experiences.
He has a Bachelor's degree in Mathematics and Education from Simon Fraser University. He is also passionate about mindfulness meditation and temporarily ordained as a Buddhist monk during a 2-month meditation retreat. He hopes that his calm and compassionate demeanor will help his students to deal with the stresses and strains of life. He is currently teaching grade 6 – 9 as well as high school math.
Brendan loves to bake sourdough bread, brew kombucha, and roast coffee. He is a gardener and he loves building projects. He enjoys backcountry camping on the Gulf Islands and up in Garibaldi Provincial as well as biking around Vancouver.
Junior School: Intermediate (Gr 3-5) and Primary (K-2)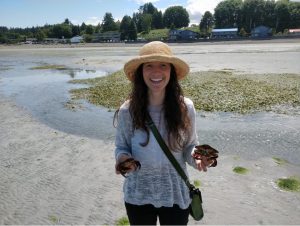 Caitlin Riebe, Primary Teacher
Ms. Caitlin believes that social-emotional learning is the foundation for all learning. Creating a sense of community and family within her classroom is key to her teaching practice. She wants her students to feel safe, loved, and supported. Ms. Caitlin teaches the K-2 learning group.
Ms. Caitlin holds a Bachelor of Psychology and Education from the University of British Columbia. Before returning to school to get her teaching certificate she worked for 13 years as a researcher in the fields of Neurobiology, Cognitive Neuroscience, and Public Health.
When she's not teaching Ms. Caitlin enjoys baking cookies, playing video games, and biking. She loves spending contemplative time in the forest and poking gross stuff in tidal pools. She's been watching Star Trek for over 10 years, but somehow still hasn't finished.
Educational Support Staff
Jason Leeson, Student Success Worker
In the work I do, to support each student I follow two beliefs.
Community- in this style I feel that each student feels and knows there is a strong support team behind them who believes and trusts in their journey. This provides space for students to achieve their education goals with pride and confidence in themselves.
The Passenger- I am in each student's life for a short period of time, meaning I am not there to dictate what to do. I am there to build confidence in self, trust in choice, overcoming obstacles. Providing guidance not answers to provide students with an opportunity to critically think through ideas and options.
I also involve parent participation at as many steps as possible to learn about students as well as to celebrate successes. I apply these through emotional and social support skills I have gained in College as well as working in the support field since 1995.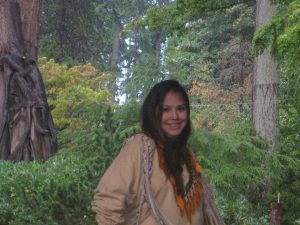 Cassandra Smith, Cultural Intern
My name is Cassandra Smith, I come from the Tsleil-Waututh Nation and Kwakwaka'wakw Nation. My Tsleil-Waututh ancestral name is watsak'tənət and my Kwakwaka'wakw ancestral name is Tɫaliɫilakw.  It is my aspiration to be able to utilize my training and experience in working with youth and continue to expand my knowledge in this field. I would like to continue to keep on the path of providing positive support, and redirection to build a healthier lifestyle for the youth of all backgrounds and ages.
I have been working in Tsleil- Waututh Nation in various roles with the youth since 2015, where I have learned from, taught, and cared for youth ranging different ages. I have been immersed in cultural ways, stories, songs, dances, and language since I was in preschool. I have worked as a Language Intern where I learned to speak Hən̓q̓əmin̓əm̓ and Sḵwx̱wú7mesh. I was a Girls Group Mentor and Leader and a Youth Program Support Worker. I took on the challenge of stepping into the Acting role of the Youth Program Coordinator when my Supervisor left and ultimately being hired on as the Recreation Support Leader (formerly Youth Program Coordinator). Speaking the languages taught to me, being able to participate in cultural dances and songs, as well as doing traditional arts such as drawing and weaving has been an important part of my life and well-being. Furthermore, being able to teach what I've learned to my own children and other youth has been very rewarding, and I would like to keep sharing these gifts with many more youths. While supporting them in class, implementing cultural practices to give students confidence, self-identity. As a cultural intern, I am providing my skills and knowledge to children I work with within the class.  As well as supporting the teachers and families.